About us
NaJa & deOstos
is a London based architectural studio exploring symbiotic relations between emerging cultural patterns and architectural narratives.  With a strong research based design focus attitude Nannette Jackowski and Ricardo de Ostos seek to generate an adventurous (and sometimes excitingly dangerous) but beneficial built environment through critical and challenging speculation.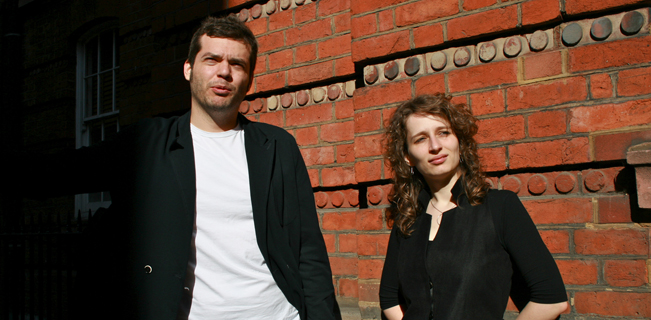 Their work is largely engaged in ambiguous situations within urban and social dynamics for which the studio explores alternative narrative-like scripts. Projects addressing catastrophic scenarios, contaminated landscapes, corporate fields and newborn cities are among the architect's diversified portfolio. Although different in scope and scale, all their projects intend to craft a sense of place.
From human-size installations to building-size architectural propositions to large-scale infrastructural projects NaJa & deOstos seeks to create an interwoven ecology of technology and culturally modified nature.
Amid a contemporary fascination for techniques and their commercialization, NaJa & deOstos develop an interdisciplinary architectural language, built or un-built, that stimulates a constant questioning of our roles as creators and consumers in an irresolute and often contradictory discipline.
awards