Matéria Prima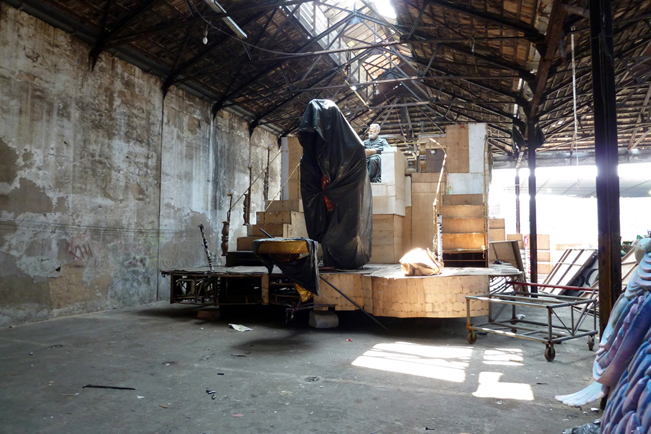 2011 AA Design Workshop in Rio de Janeiro  (BARRACÕES DE SAMBA – PORTO DO RIO)
5-  14 April 2011
Complementing the venues associated with Rio de Janeiro's annual Carnival, 2014 World Cup and 2016 Olympic Games, this workshop will explore alternative, informal and grass-roots sports and cultural programmes as a way of transforming precarious urban environments and communities and help guarantee a community legacy for these global events.
The 10-day design workshop will take place almost 40 days after the carnival, to explore the re-use of the actual Carnival floats, costumes and other related paraphernalia, collaborating with several Escolas de Samba located in the post-industrial empty warehouses of the Porto area, the birthplace of the Carnival and Samba.
Directed by Anne Save de Beaurecueil and Franklin Lee. Ricardo de Ostos will be part of the event and coordinate one of the workshop studios.
For further information about the workshop and how to apply visit aaschool.