Swarming Futures exhibition and installation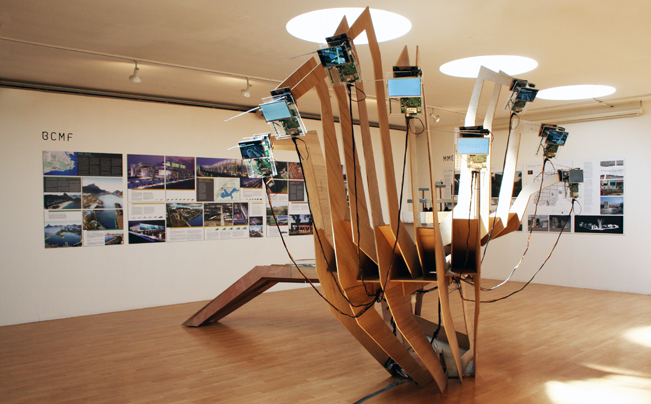 "Life…is an enormous lottery: the prizes are few, the failures innumerable. Out of the sighs of one generation are kneaded the hopes of the next. That's life." Machado de Assis
Swarming Futures – exhibition curated by Ricardo de Ostos.
Seeing the architect not only as constructor of buildings but as visionary of future cities and commentator of changing worlds, Swarming Futures explores how innovation in design can be generated by large patchworks of inclusive collaboration and creative exchange.
Recently appointed host of high-profile international events, most notably the 2014 World Cup and the 2016 Olympic Games, Brazilian cities have become an extremely fertile ground for speculation and intense scrutiny. Designers, politicians, communities, businesses, participants and visitors are all agents and stakeholders in a massive swarm of interests and possibilities that will ultimately reshape Brazil's cities in the near future.
Swarming Futures brings together a cross-section of cutting-edge contemporary Brazilian architectural proposals discussing the subject of how unique associations between mainstream and underground forces can open new fields for innovative buildings and city planning.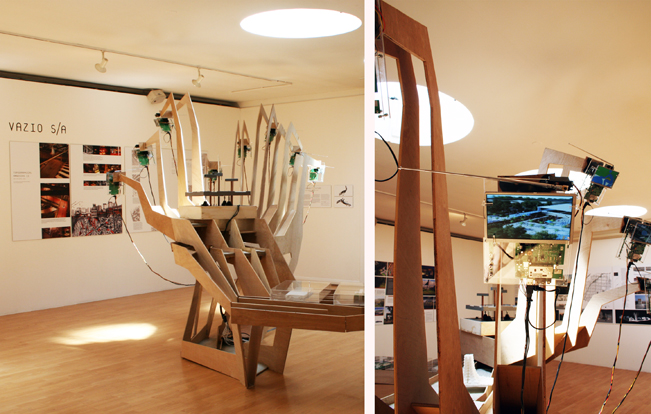 Yesterday's Futures – An installation by NaJa & de Ostos in collaboration with João Wilbert.
Yesterday's Future is an installation about tomorrow, with eyes from yesterday. As information, technology and architecture dynamically and rapidly progresses through time, traces of unfinished, raw progress and evolution are left behind. A monolithic tree of screens epitomises information lost in time, echoes of the forthcoming that never made it into the future.