Ectoplasmatic \\ Housing







Project Team: Ricardo de Ostos, Nannette Jackowski, Manuel Jimenez, Thomas Sicouri
Construction Team: Seung Youb Lee, Maria Olmos, Cassiano Bonjardim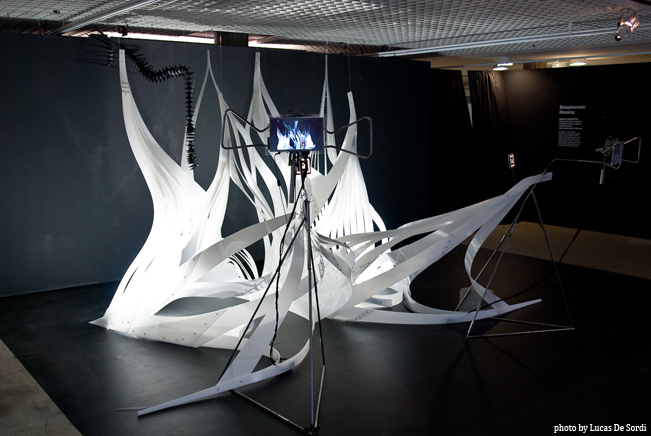 Browsing through a domestic safari of Trojan savannas or sterilised virus forests while contemplating the emergence of thousands of cheap-friends-facebook flowers blossoming among the pulsating cocoons of dying obsolete apps… Quantum reality theories are ripe for the picking from wiki branches of tweeting pink daily hit dwarfing trees…
Ectoplasmatic Housing aims to speculate about how architecture can mediate the pervasiveness of the contemporary 'infocalypse' age. It cultivates data for a spatial interactive second nature manifestation. It grows, blossoms, dies and haunts. Overlayed with the physical this unstable ectoplasmatic nature may shift radically into a rapid nuke ecology of nightmares.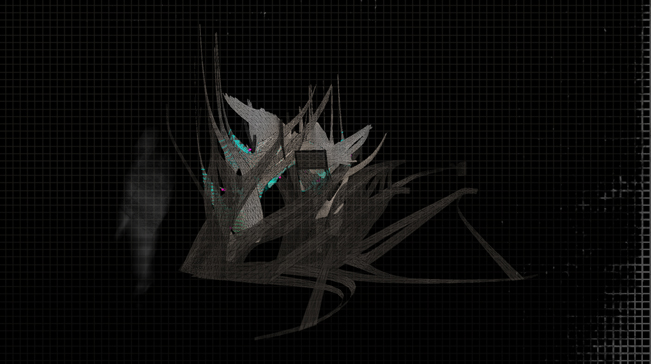 Through the use of Microsoft Kinect, Arduino and proximity sensors people's presence/movement in space is tracked altering the digital nature's blossom and generating a feedback loop between the physical and the digital.
A long-tailed creature lurks in one of the arched vaults monitoring the domestic ghetto. Being something between a medium and a pet it silently participates in the ever-changing spatial configuration of the digital and links the visible and the invisible architecture. Through two screens ('windows') the visitor is enabled to visualise and observe the inconsistent expansion of ectoplasm in relation to the physical construct.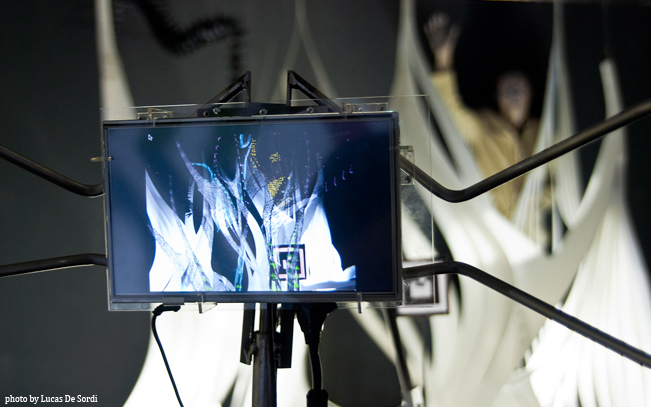 In the scenario of physical and digital overlapped space the 'house' is less a historical shelter, physical firewall (smart gadgets seasonal graveyard phantasmagorical digital social interface), but a spatial and intuitional interface kit for surviving in an 'infocalypse' age.