Infrastructural Ecology







Project Team: Ricardo de Ostos, Nannette Jackowski, Caroline Dieden, Jieun Kim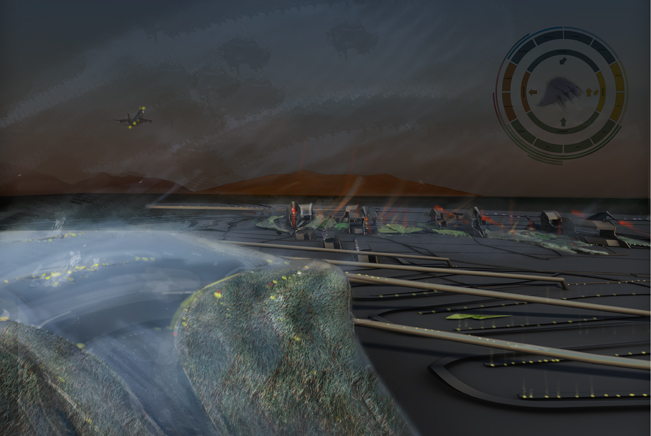 The HKBCF (Hong Kong Border Crossing Facilities) is designed to integrate innovative architectural scenarios and effective infrastructural and mechanical environments. As a gateway to Hong Kong the project is a vibrant celebration of the city's high-technological tradition linked to its global role in an emerging culture of ecological solutions in the XXI century.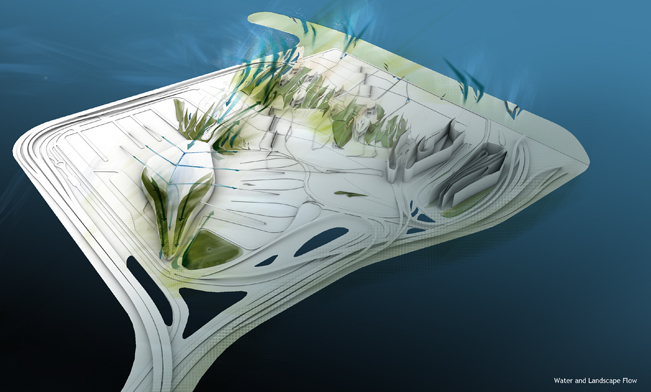 Developed to interconnect intense passenger and vehicle traffic with the surrounding landscape, water and light is utilised as main driving concepts. Starting from the condition of being an island, water is the key generator.
Architectural volumes, asphalt surfaces and green landscapes are organised symbiotically internetworked by resources (veins): Suitable grasses, shrubs and small trees are cultivated on site under controlled conditions. Organic waste is composted and turned into fertilising soil while water is collected by an intricate roof and drainage system (rainwater and other grey water) used to cool the main building and irrigate the surrounding green areas. South east orientated glazed surfaces and roof openings/skylights maximise heat gain from the morning sun.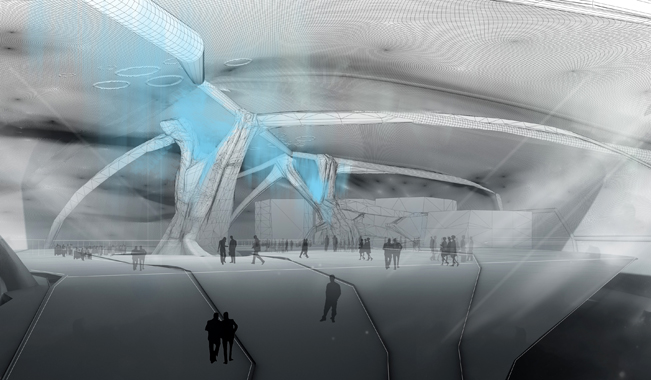 Waste, water and heat are fed back into the system creating a continuous and intelligent exchange between the resourses, turning architectural volumes into landscape feeders.