Nuclear Breeding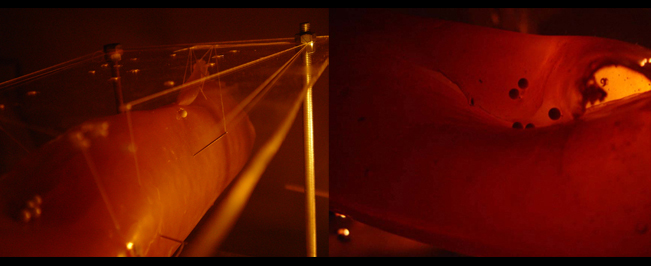 The 'Nuclear Breeding' project is an experiment in architectural representation on the theme of atomic proliferation. The site is the seaside region of Orfordness in South England. The project explores the history of the place as a former military base for the creation of the first British atomic bomb, "The Blue Danube'.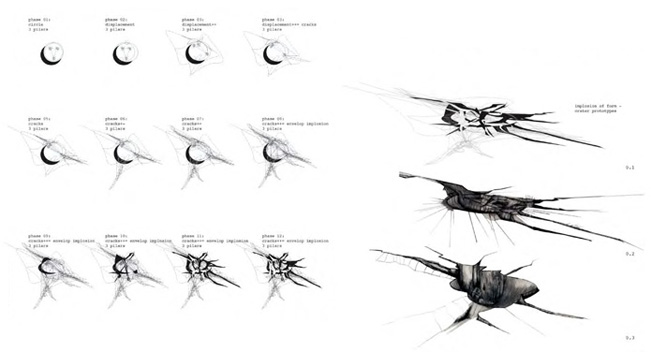 Evolving diagrams were used to explore bombing reactions, compressions and expansion explosions. Vast craters and water diversions were among the results of that process and created a landscape of gigantic dwelling structures and devices divided into 4 clusters.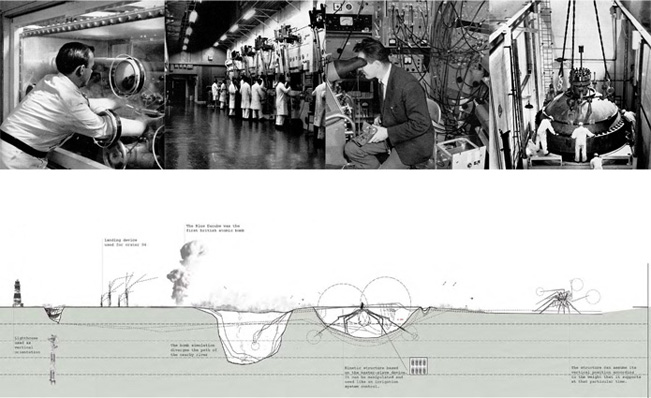 Using narrative techniques, characters who inhabit this invented landscape and its peculiar history, were created. Every crater is appropriated in a different way according to each character's ambition and personality. Results are e.g. the re-use of former military equipment for daily life purposes, vegetation fields and water paraphernalia.
Composed of 12 craters and 2 sea structures in 4 clusters, the 'Nuclear Breeding' project explores the bleakness of the atomic theme. It seems that the extreme acting against humanity can only be touched by simple acts of fragility.