The Barbarian Spaceport







Project Team: Ricardo de Ostos, Nannette Jackowski, Caroline Dieden, Jieun Kim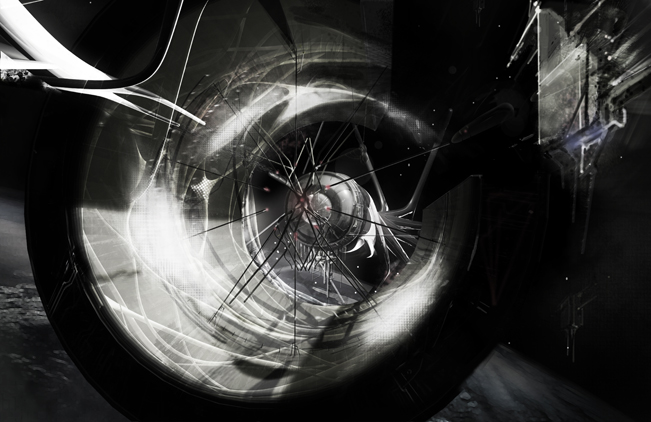 Over the last fifteen years Asia has received both criticism and admiration for its large infrastructural projects like the Three Gorges Dam on the Yangtze River in China. Developing nations like China strive for a cosmopolitan and industrialized status quo while desperately trying to avoiding breaking international treaties connected to universal human rights. During this period the world has watched not only internationalization but also homogenization of this society's cultural values and social patterns.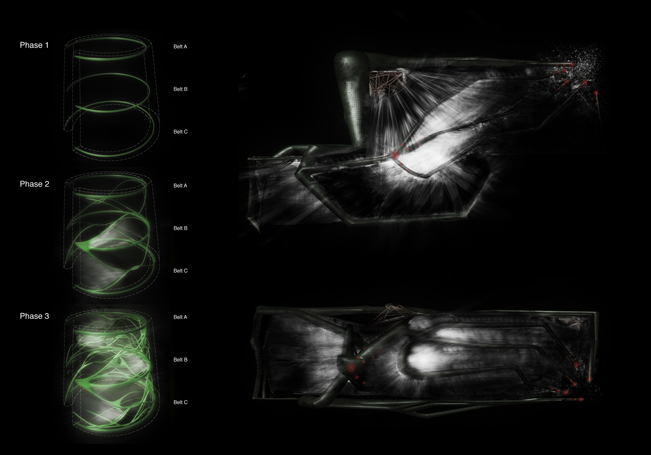 The Barbarian Spaceport utilizes the myth of "catching up development" and its social impacts to tackle the taboo of no-national identity. The concept of non-national borders and a cosmopolitan "axis-society" manifests itself in the architectural project by the structure and program involved in the design and its preparation to an outer space.
Under construction for nearly a decade the spaceport prototype resembles a giant carcass. It bears very few similarities with the public image of the future of space colonization and even less with the Cold War military enterprises made to operate in outer space. Designed to be built downstream from the main colossal dam, the project consists of a long, horizontal metal assemblage of runways, intersected by white ring like geometries containing all the outer space paraphernalia like experiment facilities, laboratories and life keeping-sustenance systems. Running parallel in the muddy banks and rocky valley are the workers' residences. Dominating the scenery and framing the construction site of the spaceport, their rusty homes form a landscape of slums sporadically interrupted by bird's nests and silver service pipes covered in excrement.